Dear LinkedIn community,
Since our beginning in 1984, we have always been proud of our products, people and partners. Over the past few months, we have taken time to reflect on who we are as a company. This recent effort was very revealing and provided us with a valuable process to clearly articulate the JJS brand.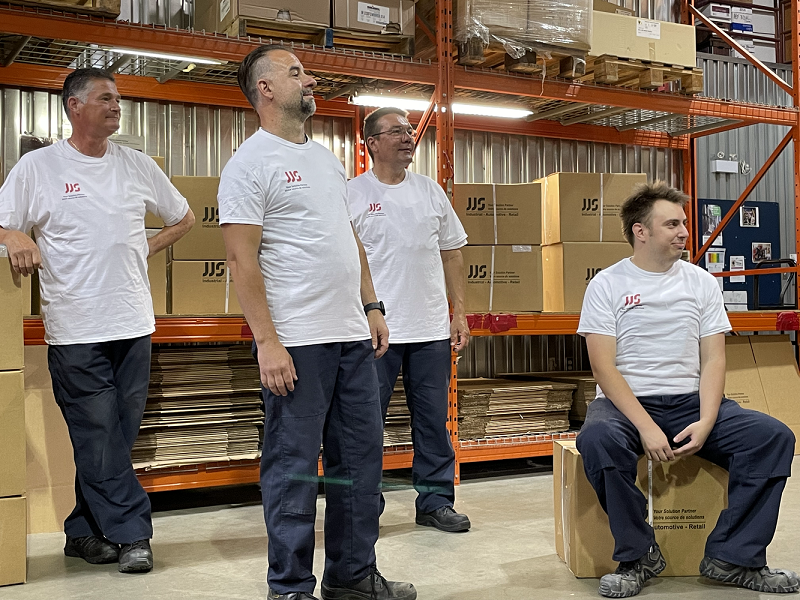 Our new approach focuses on importance we place on our people, partners, and our products. It reflects commitment to our core values of collaboration, accountability, respect, and customer focus.
At JJS we bring world-leading finishing solutions to all Canadians. We want to be part of every project from start to finish.
As we grow, reflecting on our values and what we stand for helps us stay focused on continuing to deliver to our customers. We are expanding our business in all verticals (Industrial, Automotive and DIY) allowing us to reinvest in our people and processes. During the recent uncertain times, we recognized the importance of the supply chain and have increased our inventory significantly to ensure a healthy supply to our customers. We also added a dedicated Marketing Team that allows us to expand our communication efforts which includes our social media streams like Instagram and Facebook and introduce our new JJS LinkedIn page.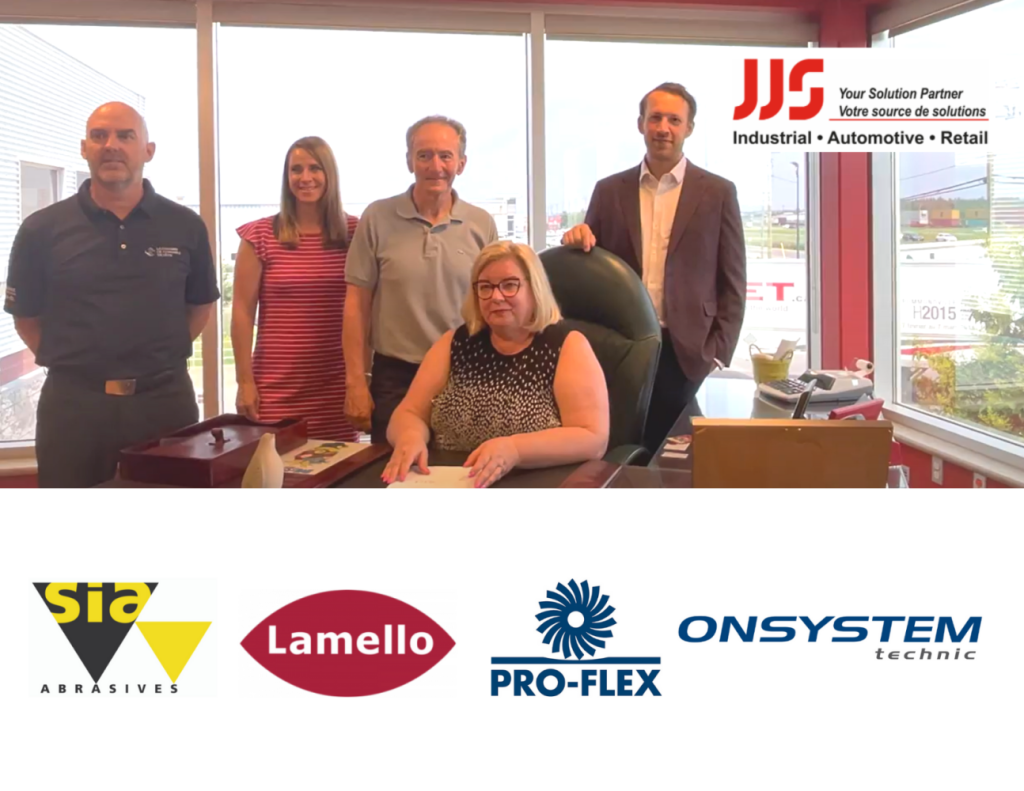 Our partners and product offering are incredibly important to us which is why we are happy to announce a new partnership with an exclusive manufacturer of Bonded Abrasives. With this addition, we are now able to offer a complete line of reliable and quality products in General Fabrication applications.
Reach out to your local sales representative to find out more.
In November, JJS will be showcasing our bestselling products from sia Abrasives and Lamello at the Woodworking Machinery & Supply Expo 2021 show in Toronto. (Links will be shared in the future posts). For the very first-time customers will have the opportunity to buy our products directly at the show. We are honoured to welcome technical engineer Marco Ress from Lamello Switzerland – who will be joining us for the show.
Our long-term partners are critical to our success. The products we represent, the customers we work with day-to-day and the employees who represent JJS are all part of why we do what we do and enjoy ourselves every day.
Thank you for your ongoing commitment and partnership – we could not do this without you.
Follow us to keep updated about all the finishing solutions you will ever need.